Rubber  Mat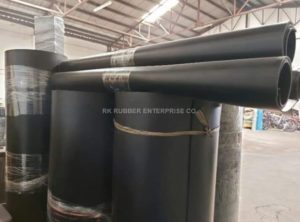 Whether for business, residential, or engineering, you have to use a rubber mat to maintain a safe and clean environment for your family or employee. There are many different types of Matting that we can find in the market, but you still need to be careful in choosing what is required for your project, especially if it's for the safety of your customers or employees. Here in RK Rubber Philippines, we manufacture universal high-quality, cost-effective rubber matting with various applications. You will see many of our rubber matting products ranging from residential, commercial, and industrial sectors. There are many floor mats to choose from, and the rubber mat is one of them. Despite being simple and lacking in the design, it is very sturdy (has a solid build), and it is the most cost-effective floor mat to serve in many commercial and industrial sectors. Its primary function is to protect the floor from damage from external factors. Investing in a floor mat is way cheaper than repairing or reconstructing your damaged floors, whether glass, tile, laminated, or wood.
Rubber Matting VS. Steel Matting
Many different types of Matting are used in a variety of various applications. Two of the most common types are rubber type and steel type matting. While both have their unique benefits and drawbacks, one is typically better suited for a given application than the other.
Rubber matting is made from rubber and is often used in industrial settings where there is a need for anti-slip protection. It can be used as either a standalone product or in conjunction with other types of Matting. One benefit of rubber matting is that it can be easily cleaned and maintained. It also has excellent thermal and sound insulation properties. However, it is not as durable as steel matting and can be more susceptible to weathering and UV radiation damage. Steel matting is often used in industrial settings where there is a need for high levels of flexibility and durability. 
Manufacturing Process
Rubber matting is produced in various ways, but the most common process begins with liquid latex. Latex is mixed with different chemicals to create the desired rubber compound. The compound is then poured into a mold and cured. The cured rubber is then cut into the desired size and shape mats. The rubber used to produce the carpets is usually a blend of natural rubber and synthetic rubber. Natural rubber is made from latex and chemicals that break down and soften the chemical bonds in the latex. Synthetic rubber is manufactured by combining different types of synthetic chemical compounds.
Different Types of Rubber Matting
Diamond Type – There are many different types of rubber matting on the market today, but one of the most popular is diamond-type rubber matting. This Matting is designed to provide a safe and durable surface for various applications. It is made from high-grade materials resistant to wear and tear, making it perfect for use in high-traffic areas. Diamond-type rubber matting is also non-slip, ideal for use in wet or icy conditions.

The checkered Type – is a great way to improve traction and safety in wet or slippery areas. The raised, diamond-shaped pattern on the matting surface helps keep shoes and feet from slipping, while the durable rubber construction ensures that the Matting will last for years. Checkered-type rubber matting is available in various colors, so you can choose the perfect one to match your interior.

Plain Type Matting – is one of the most versatile and commonly used flooring materials. It is made from natural or synthetic rubber and has a variety of applications, both commercial and residential. Rubber matting is durable, easy to clean, and reasonably priced. It can be used as a standalone flooring material or in conjunction with other materials, such as carpet or vinyl.
Different Applications of Rubber Matting
Gym Rubber Matting is a must-have rubber matting in every gym establishment. This will prevent those who work out of the gym from slipping while holding or using gym equipment.

Industrial/Commercial Rubber Floor Matting – whether for the office, logistics, or operations, it will give comfort and protection to your employees and customers. Other examples can be found in the entrances/exits of commercial establishments, comfort rooms, house entrances, warehouses, factories, and many more.

Garage Rubber Matting – in building a home, it is must-have protection for your floorings and tools because sometimes the garage turns out to be a workshop.

Modular Rubber Matting – when used, it is like a puzzle because it is interconnected, and it can be easily moved by place or wherever you intend to place it.

Playground Rubber Matting is a non-hazardous and customized rubber mat that gives your children protection without irritation to their skin while playing.

Vehicle Rubber Matting – protects against mud or dirt that may come from under the passenger or driver's seat. Just provide us with your vehicle type/model/dimension, then we can customize a high-quality rubber mat for your vehicle.

Eco-Friendly MMatting– preserving our environment is also our mission. We can create an environment-friendly rubber matting from recycled and natural raw materials, offering excellent protection to your needs.

Steel Matting – is highly recommended for outdoor applications, and it is widely used in construction, industrial, marines, and engineering sectors.
Features

Can handle any extreme weather resistance

Wear and tear resistance

Ultra-durable -made from high-grade raw materials

Easy to cut and install – especially the modular type matting


Clean and simple; may vary on its type/texture

UV Stable/Resistant – excellent protection for long-term degradation caused by UV lights

Anti-static – highly recommended for electronic factories

Vibration and Noise reduction

Can work ranging from -20° C up to 100°C+; depending on the specification and compound materials used
Maintenance
When it comes to rubber matting, taking care of it is simple and only requires occasional cleaning. You will need a damp cloth and some soap. Wipe down the Matting and get into all the nooks and crannies. Then, rinse the cloth and wipe the mMattingagain until completely dry. You can also use a vacuum cleaner to suck up any dirt or dust that may have accumulated on the surface.
This video will show how rubber floor mats are being installed.
Source: Youtube
Rubber Mat Quick Details:
Application Type: Commercial, Industrial, Residential, Automotive, Aerospace, Construction, and Engineering Sectors.
Material: Natural Rubber, Synthetic Rubber, EPDM, Neoprene, Metal/Steel
Color: Plain black
Variants/ Type: Dimensions will be based on the client's specifications;
Purpose: Protect the existing flooring of any residential, commercial, and industrial sectors. It also gives comfort and prevents the person from slipping inside or outside the establishment.
In conclusion, rubber matting is a versatile and affordable flooring option that provides many benefits. It is easy to maint and can be used in various settings, making it an excellent choice for homes and businesses. If you are looking for a durable and affordable flooring option, rubber matting may be perfect.
Below are some of the actual products and applications.